Things To Do & See in Glendalough
With so much on offer in Glendalough and the surrounding area the question to ask is "can I fit it all in"?
Activities
Angling
Anglers can enjoy excellent angling facilities in Co. Wicklow. Game fishing is available on a number of rivers including the Avonmore, Avoca and Aughrim. There are also a number of fisheries including one in Annamoe and in Aughrim, Co. Wicklow.

---



Cycling
Because of Wicklow's diverse landscape it offers a varied range of routes and so makes it ideal for both the novice and experienced cyclist although the higher you climb the more spectacular the views. Bikes can be hired in Rathdrum and Roundwood.
Track and Trail,
Guided Bike Tours/ Mountain Biking/ Bike
Rental,
Brockagh Resource Centre,
Laragh,
Glendalough.
Contact: Paul Doherty
Tel: 00353 (0)86 8724176
E: info@trackandtrail.ie
W: www.trackandtrail.ie
Track and Trail are a mobile adventure company offering a variety of guided cycle tours and mountain biking throughout the stunning scenery of the Wicklow mountains, taking in the spectacular monastic sights of ancient Glendalough, Glenmacnass Waterfall and beyond. We offer a range of specific guided tours to suit your individual needs and/or the fitness level of
your group.

---

Wild Rover Tours
Dun Laoghaire Enterprise Centre

Dun Laoghaire
Co. Dublin

Contact: John Goldrick
Tel: +353 (0)1 2845560

Mob: +353 (0)87 2233882

E: jgoldrick@wildrovers.com
W: www.wildrovertours.com

Ireland's best day tours, most original and professional. All attractions and sites included in the ticket. See Wicklow's wild countryside and hidden secrets. Guided walks, nature and wild life. Visit Ireland's most haunted place Wicklow Gaol. Botancial Gardens, historical housese. Fun, educational, professional in luxury vehicles.

---

Equestrian
Enjoy the unique Wicklow landscape on horseback. There are numerous equestrian centres to choose from which offer lessons, trekking and lots more.

---

Golf
Wicklow is a haven for golfers with courses to suit all levels from championship courses to pitch & putt. Don't forget you also get to enjoy the spectacular scenery while you are playing. There are golf courses in Roundwood, Glenmalure, Aughrim, Druids Glen.

---



Swimming
For safety reasons swimming is not permitted in either of the Glendalough lakes but there is plenty of opportunity for swimming in swimming pools in Bray, Wicklow town and Arklow. There are also a number of beaches within about 30 minutes drive where you can dip your toes in Wicklow town, Arklow and Brittas Bay.

---

Walking / Hiking / Climbing
County Wicklow is recognised all over the world for the beauty of its landscapes and it presents a diversity of walking challenges from leisurely beach and wooded walks to gentle hills and to testing wilderness mountain climbs.

The most famous walk is the Wicklow Way which stretches over 132 kilometres from south Dublin to nearby Co. Carlow across some of the most un spoilt countryside in Wicklow. Check out the Wicklow Way website.

Walk in the footsteps of St. Kevin by following St Kevin's Way from Hollywood in West Wicklow to Glendalough (26km). The mountains around Glendalough are an ideal challenge for the experienced climber.

Please remember climbing can be dangerous so ensure that you follow all recommended safety procedures.



Footfalls Walking Holidays
Trooperstown
Roundwood
Co. Wicklow

Contact: Christopher Stacey
Tel/Fax: +353 (0) 404 45152
E-mail:cstacey@iol.ie
W: www.walkinghikingireland.com

Footfalls, based in the heart of the Wicklow Mountains, specialise in guided nature walks. All our tours are nature and history orientated and we ensure that all accommodation and meals are to the highest standard leaving you to enjoy the scenic splendor and solitude of the countryside.
---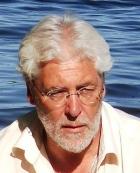 Glendalough Guided Walks
Glendalough,
Co. Wicklow

Tel: 00353 (0)87 2600548
E: swords.martin@gmail.com
W:www.glendaloughguidedwalks.com
Glendalough Guided Walks' offers visitors to Wicklow a unique journey into the secret heart of Ireland's most beautiful and historic valley. Your walk covers: The History of Glendalough Valley, The Ancient Folklore of the Area, The Culture of the People, Stories of Local Place names, Other Points of Interest. This is a gentle walk, with no mountains or hills to climb, of approximately 1.5 to 2 hours, finishing in the Glendalough Hotel with a cup of Tea or Coffee. I am looking forward to welcoming you to Glendalough and taking you on a unique tour of its secret gems.
---

Kids

Fun Park


CLARA LARA FUNPARK
Vale of Clara
Rathdrum
Co. Wicklow

Tel:+353 (0)404 46161
E: day out@claralara.com
W: www.claralara.com

Clara Lara is a unique outdoor adventure Park, a couple of kilometers from Glendalough, dedicated to providing healthy and creative fun for families and groups of children. 30 acres of beautiful countryside in the Avonmore River valley with tree houses, Tarzan swings, rope bridges, rowing boats, water slides, rafts, canoes, junior go-carts, B.B.Q.s, mini golf, picnic areas, a restaurant and lots more. Open weekends in May and everyday from June to September.
---
Scenic Drives

Scenic Drives
Sally Gap
From Dublin drive via Glencullen, Kilternan and The Scalp into Enniskerry. From here you can visit Powerscourt Estate and Gardens, which include the highest waterfall in Ireland. Continue to Sally Gap, a notable crossroads situated between Kippure Mountain and the Djouce Mountain, where the road leads to Glendalough, by Glenmacnass and Laragh.
Wicklow Gap
The Wicklow Gap links East and West Wicklow and it is a wonderful scenic drive which starts from Hollywood and meanders across the mountains to Glendalough with spectacular views en route.
Laragh, Glenmalure, Aughrim, Avoca, Rathdrum, Laragh From Laragh on the Rathdrum Road take the Military Road through the scenic Glenmalure. Drive on to the picturesque village of Aughrim and back through Avoca, the home of 'Ballykissangel'. Stop at the Meetings of the Waters and then head to Rathdrum where you can take in the historic Avondale House, home to Charles Stewart Parnell and head back to Laragh where you can take in Clara Lara Fun Park on the way.



---

Attractions

Festivals & Events
The Walking Festival takes place annually in October and starts from Laragh.

The Bealtaine Festival takes place in May and is an 'Arts' festival to celebrate the older members of the community. The events are varied and include drama, music and dance and are open to everyone.

The Festival of St. Kevin takes place in June and the St. Laurence O'Toole Festival take place in November.

The Wicklow Gardens Festival takes place in the summer from May until August where many unique gardens are open to the public.

See the News and Events page nearer the dates of these festivals for more information.


Historic & Ecclesiastical Sites
Monastic City Glendalough is home to one of the most important monastic sites in Ireland. This early Christian monastic settlement was founded by St. Kevin in the 6th century and from this developed the 'Monastic City'. The 'City' consists of a number of monastic remains, and the most impressive being the Round Tower which stands 30m high. The main group of monastic buildings lie downstream near the Round Tower. To find out more about the Monastic City and details of other archaeological features, tombs and cairns, to be found in the Park click here>>>


Museums/ Visitor & Education Centres



Glendalough Visitor Centre
Glendalough
Co. Wicklow

Tel:+353 (0)404 45325 / 45352
Fax:+353 (0)404 45626
W: www.heritageireland.ie

The Visitor Centre is adjacent to ruins of the monastic settlement and has an interesting exhibition and an audio-visual show. Guided tours of the Monastic City are available in multiple languages all year round by advance booking. The Visitor Centre also holds Free Summer Lectures related to Irish heritage and history.

Open Farms


Parks & Gardens
Wicklow is known as the 'Garden of Ireland' because of its diverse landscape and beauty but it also boasts a myriad of wonderful gardens both formal and informal as well as a number of parks and woodland walks. You can visit Powerscourt Gardens and Waterfall (the highest in Ireland) in Enniskerry. Mount Usher Gardens in Ashford are also well worth a visit. Avondale House, in Rathdrum, is set in 500 acres of forest with short and long walks.


Retreat Centres



Waterfall
Glenmacnass Waterfall North of Laragh on the Sally Gap Road (R115), this turbulent fall cascades nearly 80m into a deep glacial valley.

---

Services

Cinema
If you fancy a trip to the movies you have to travel to the Bridgewater Centre in Arklow or Bray in Co. Wicklow for the nearest cinema – the journey takes about 30 minutes.


Health & Well being


Internet Access



Laragh IT
Brockagh Resource Centre
Laragh
Co. Wicklow

Tel:+353 (0)404 45600
Fax:+353 (0) 404 45664
E: laraghit@eircom.net
W: www.win.ie

Laragh IT Centre in the Brockagh Resource Centre in Laragh is open Monday to Friday from 9am until 5pm. The IT Centre offers internet access as well as a host of other services – photocopying, printing, typing, business cards, CV's etc as well as a number of classes from complete beginners to ECDL training.

Shopping