GLENDALOUGH CABS
Glendalough
Co. Wicklow
Contact: John Preston
Mobile: +353 (0)87 9729452
E: glendaloughcabs@hotmail.com
A friendly and reliable service around Glendalough, Wicklow and the entire East Coast area. At Glendalough Cabs we provide a full range of services for both individuals and groups including Airport transfers, Ferry port service, Sight seeing tours, Hotel transfers etc… Pre-book to avoid disappointment.
---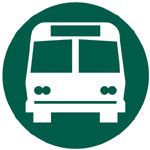 GLENDALOUGH MINIBUS HIRE
Tel: +353 (0)87 2047916 / 01 2818561
Contact: Gerry O' Toole
E: glendaloughminibushire@gmail.com
W: www.glendaloughminibushire.com
Local cab and bus service for Roundwood, Laragh Glendalough and surrounding areas.
Tours of Co Wicklow. Airport and ferry transfers. Golf trips.
Private hire for nights out and weekends away. 14, 16 & 29 seater buses available.
---
SWAN CHAUFFEUR SERVICES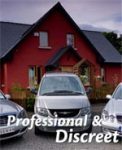 Cherrygarth Cottage
Glassnamullen
Roundwood
Co. Wicklow
Tel: +353 (0)1 2810044 / Tel: +353 (0)86 8409582
E: swanchauffeurservices@hotmail.com
http://www.swanchauffeurservices.com
Swan Chauffeur Services offer you a reliable, professional chauffeur service.We are ideally located in Co. Wicklow, the garden of Ireland. Our range of professional services provide transport for Corporate Clients, Social Events, Private Tours and Excursions.
About Us: James Swan is the Director of Swan Chauffeur Services. We understand your time is important and every minute of your trip is valuable. With more than 25 years of providing professional services to both corporate clients and individuals we appreciate the importance of your time. We'll not only take you on unforgettable tours of our most beautiful and charming parts of Ireland but we will take you on a Journey off the beaten paths to see hidden gems of interest. James was honoured to work with the White House during President Obama's visit to Ireland in May 2011
---